Agenda for our 1st meetup! Who knows a nice location that can host us?
Dear Kiez Burn community, our first meetup for the decompression is coming close and many members of the family are interested in joining!
Find the notes from our meeting here!
Agenda
Short introduction round/game
What's the aim of our decompression?
Recap/feedback precompression
Decision on a date and location
Open (co-)lead roles
Further tasks
Date for our next meetup
More suggestions?
Location
Does anyone have some hints where to meet? What do you think?
- Our past experience shows that more people are likely to join when it's happening at a bar, so we should definitely consider the option to make a group reservation for a closed space with WiFi (like at Jenseits).
- On the other hand, the atmosphere there can be very distracting and with many people around there it's hard to have discussions! Maybe you know some more private spaces that could host us? For instance, the Wohngemeinschaft Turmstraße is renting out a donation-based workshop space (where we did the final meetup for our precompression).
- Maybe OMA (Holzmarktstraße) is also an option (there was the last meetup before Kiez Burn)!
– OR maybe someone has a huge flat that can host our crazy crowd?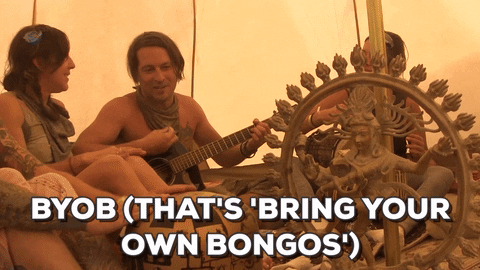 ---